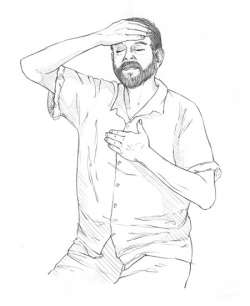 Step 5



5. Forehead-Heart Hold: Hold one hand on the forehead covering the third eye and one hand on the heart for two minutes.



6. Return to holding both hands on the heart, feeling the rising and falling of your chest.


Check-In


Notice the sensations in your body. Notice if any feelings have changed and, if so, how.